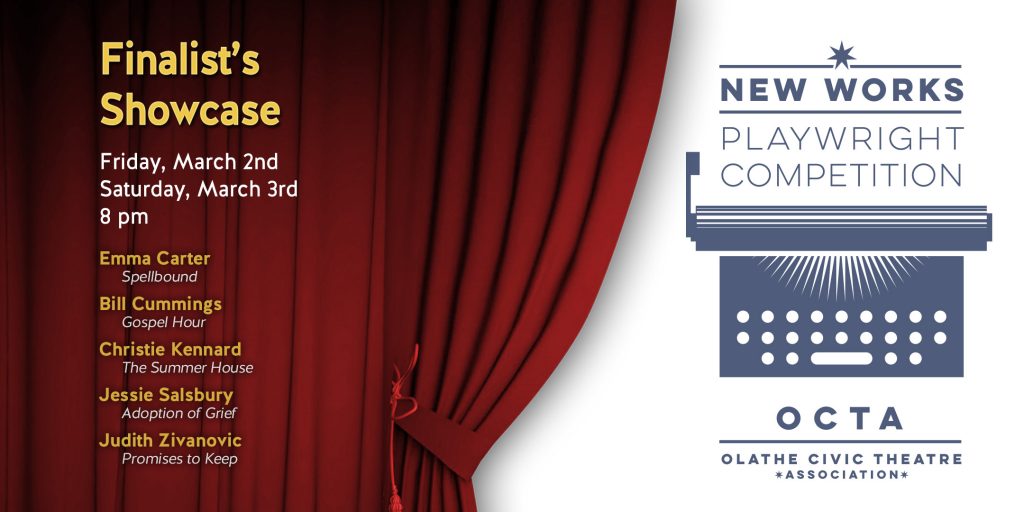 Which of the five finalists of OCTA's New Works Playwright Competition will get a full length workshop for their script? You'll see short teasers of each script, then vote for the winner. Make your voice count and support the local playwriting community at the same time!
This year's five finalists are:
Spellbound by Emma Carter
Gospel Hour by Bill Cummings
The Summer House by Christie Kennard
Adoption of Grief by Jessie Salsbury
Promises to Keep by Judith Zivanovic
The New Works Playwright Competition will be at 8pm, March 2 and 3, at the Olathe Civic Theatre, 500 E Loula, Olathe, KS. Tickets: $10
online
or at the door, *$5 for OCTA Season Ticket Holders (at the door only, please call ahead, 913-782-2990, to reserve your spot).